Prohibition and warning signs(RED)
Take advantage of our wide range of prohibition panels and red warning signs. Choose quality by choosing our signage panels which are compliant with current ISO standards.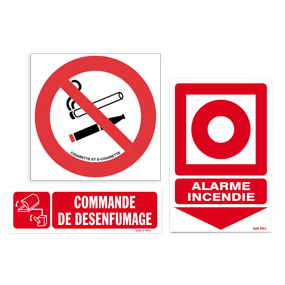 Showing 1-24 of 124 item(s)
Our prohibition panels conform to current ISO standards. They limit the risk of incidents by prohibiting potentially dangerous actions.
They are always circular, bordered with red and have an immediate effect. Depending on your location (public places, company premises…), choose the format, material and version of your prohibition panel that best suits your needs. Choose from the wide range of prohibition signs we offer you.
For more information on choosing the materials for the prohibition signs and the specifications of current ISO standards, please visit the page on instructions and signage on work premises.