The best of SBE
We have selected our best-sellers of our core business: company identification and security. Tested and approved by our laboratory as well as by our clients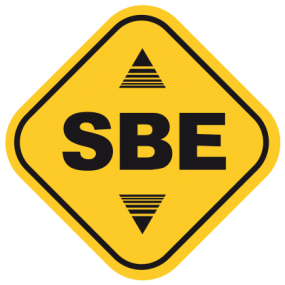 Identification of assets
Welcome to the field of business property identification. You will find in the SBE store all labels, markings and adhesives to identify or inventorise your computer, office equipment or moveable assets. From the simplest polyethylene label to the totally inviolable label. But also many other business signage products. The emphasis is always on quality at SBE, which is why you should not hesitate to ask for samples and compare with what is on offer elsewhere: you may be surprised by the differences (appearance, adhesives, barcodes, etc.) that may appear between two seemingly similar products.
Property security
Do you feel completely secure? Is your company prepared for a total loss of computer data? The security of your computer or office, and your property in general, is paramount for you. At SBE, our priority is to offer you original, rigorous and efficient products in response to increasingly worrying theft statistics. At the SBE store you will find the most complete range of products on the market to significantly reduce the risk of theft of your property and to really improve the security of your computer and office equipment at low-cost. Having undergone rigorous checks in our specialized laboratories, SBE products are of optimum quality. Find peace of mind with our range, and don't hesitate to compare it!
Identification of persons
In companies and public administrations, and in fact any place likely to bring large numbers of people together, identification is nowadays paramount. From a practical point of view, because it allows each individual to explicitly demonstrate their legitimacy, but also for security reasons. Here, SBE offers you a very comprehensive range of solutions for identifying people, suited to all situations requiring recognition procedures for individuals (Education, Business, Administration, Events, etc.). Thanks to its variety and reliability, the SBE product line will offer you the solutions most suited to your requirements.
Security of individuals
In any organization, the security of individuals is an essential element that is fundamental to the well-being of employees, students, associates, members, etc. The signalling, signing, and indication of hazards is the essential and legal tool here. This is all the more so because the law makes the head of institution responsible for taking all necessary measures to ensure the best possible safety and security for its employees. You are sure to find most of what you need at SBE in terms of internal signage thanks to our wide range of panels, instructions, signs, cards, all of a high quality.