Industrial Marking
Do you want to personalize your own property, but cannot seem to find the right tools at the right price? SBE offers its range of industrial markings, a set of solutions to suit you at a very competitive price.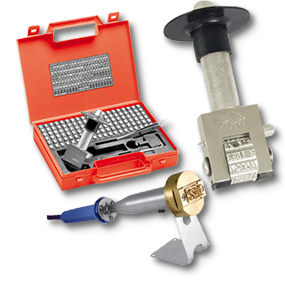 Opt for professional quality industrial marking
Cold industrial marking or hot industrial marking: anchor your numbering and information permanently on all your computers, screens, peripherals, phones, furniture or even machines. The industrial markings we offer you are all professional quality tools.
To choose our products is to choose industrial markings and with impeccable manufacture and finish, such as only an industrial machine can accomplish.