PROPERTY SECURITY
Do you think you are completely safe?
Is your company prepared for a total loss of all its computerized data? The security of your computer or office, and your property in general, is paramount for you.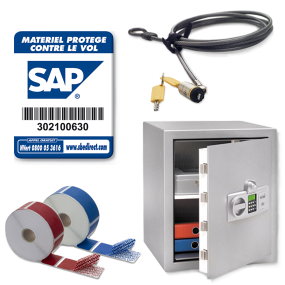 Discover our range of property security products
At SBE, our priority is to offer you original, rigorous and efficient products in response to increasingly worrying theft statistics. Here you will find the most complete range on the market to significantly reduce the risk of theft of your property and to really improve the security of your computers and offices equipment, at a low cost. Having undergone rigorous testing in our specialized laboratories, or with our customers who preferred them to other, sometimes less expensive options, the quality of our products has proven to be optimal. Find peace of mind thanks to our range of products, and don't hesitate to compare!