Adhesive Security Seals
Anti-tamper adhesive roll, anti-fraud adhesive roll, adhesive seal, anti-fraud seal, anti-fraud label, polyester laser label, come to discover the range of anti-tamper seals offered by SBE.
Protect your high security document and goods from any fraude and offense
You are seeking to protect exhibits, secure medical packaging, industrial objects, seal confidential envelopes, guarantee the authenticity of luxury products, or generally protect your property from any infringement. SBE meets your expectations with these security seals.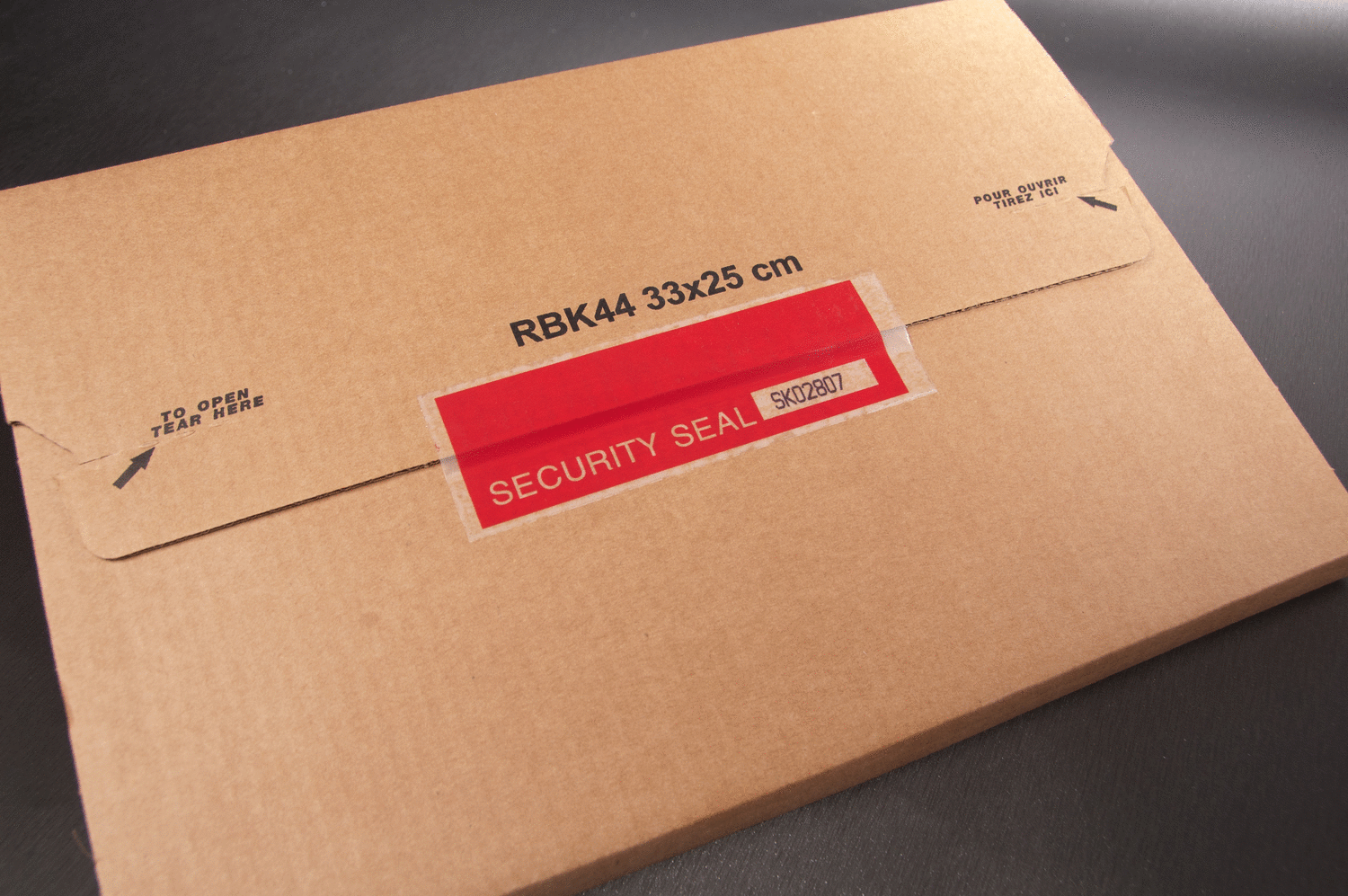 This line of anti-tamper adhesive seals ranges from the anti-fraud seal that leaves a tamper message on the surface in the case of removal whereby label disintegrates: these products are all unfalsifiable and untransferable, and thus provide you with outstanding authentication and locking of your inventory of property. These adhesive seals are available blank, pre-printed and on A4 board in order to do your own printing. The risks of tampering and theft are growing today, and the price of safety can sometimes turn out to be minimal: choosing our adhesive seals is the answer to this problem.