Security Seals
You are responsible for security, maintenance, general services in your company or you simply want to protect your electrical installation from any intrusion. SBE offers its scalable line of electrical maintenance seals that many of our customers recommend.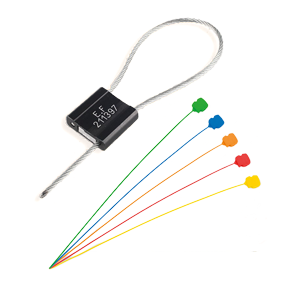 Secure all of your electrical installations with our electrical maintenance seals
With unbeatable properties (35 kg traction resistance, temperature resistance ranging from -40° to +50°…) functional and practical (significantly reduced risk of fracturing, robust, easy to use…) customizable (sequential numbering, different colours) and available in multiple options (cable of different lengths in steel or nylon, barcodes, logo…), these electrical maintenance systems are truly the low cost solution to ensuring the security of your electrical installations.