Asset Management
A wide range to meet all your needs for inventory indentification or ownership certification of your furniture and computer park. SBE offers you all type of solutions from simple barcode asset tags to more specific QR code asset tags, with the option of having your own custom asset tags.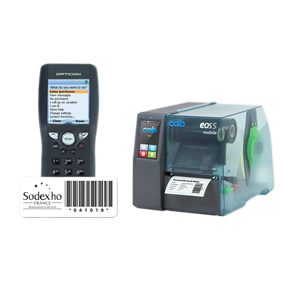 Our range of asset tags comes in diferent materials such as PVC, polyester, metal or aluminium and can be customizable according to your needs. Every asset tags are available in rolls or in A4 board packaging.
In addition to our scannable labels (barcode asset tags or QR code asset tags), you will also find a wide choice of laser terminals, 2D reachers and barcode scanners to read the barcodes of your customized labels, which you can complete with our barcode software.
Finally, our labelling pliers and thermal transfer printers will allow you to create your own customized inventory labels very easily in record time. Each custom asset tag will strengthen your brand image when affixed to your property and will facilitate your inventories when you print the barcode labels of various materials (metal label , PVC, etc).


If you would like further information on our inventory labels and/or barcode label printers you can consult our following guides: