Access Control Systems
Identify and enhance the security of people accessing your business. Avoid the presence of unauthorized persons in the workplace, control visits and inflows and outflows in general. Corporate access control is a pragmatic security priority which necessarily requires good equipment. Thanks to our range (below) you can quickly and easily identify everyone at a very cost-effective price.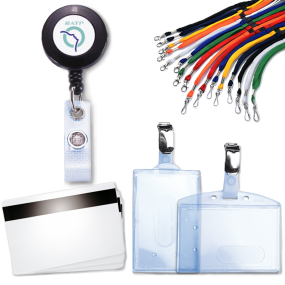 Discover our large product range of corporate access control
From visitor badges, identification badges, badge-holders, protection badges, neck-cord badges, to barcode readers, zip winders… our selection will not only allow you to effectively control access to your company but will also provide you with a brand image of your company enhanced by the impeccable finish of our products.
SBE offers you what RFID technology does best, badges, key rings, cards with RFID protection, and also with hologram identification.