Audio-visual Locks
Secure your audio-visual equipment. Laptop security, remote control security, anti-theft cable : Secure all your equipment with our range of anti-theft solutions for audio-visual equipment.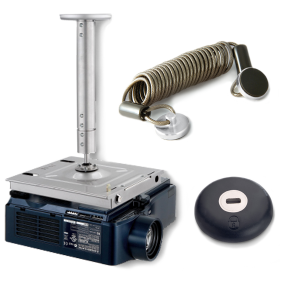 Why adopt our laptop anti-theft cables, remote control security and other devices in our range?
Audio-visual equipment security can never be taken for granted, it is often expensive equipment made available to the public, in permanent use and visible to everyone in your institution. That is why we are creating this new range of anti-theft devices for audio-visual equipment.
The benefits of our audio-visual security range
Simple to install and use
High efficiency
Greatly reduces the risk of theft of your property
SBE offers various security systems for audio-visual equipment, such as the anti-theft cable for remote control security, laptop anti-theft cable or anti-theft motion detector alarm for example. We will soon be introducing new systems for the safety of audio-visual material in particular for video projectors.