UV Flashlight
Tax excluded
Livraison : 3 à 6 semaines
Secures and authenticates documents with UV technology

Shows copies and counterfeits

Compact and independent

Easy to use
Read more...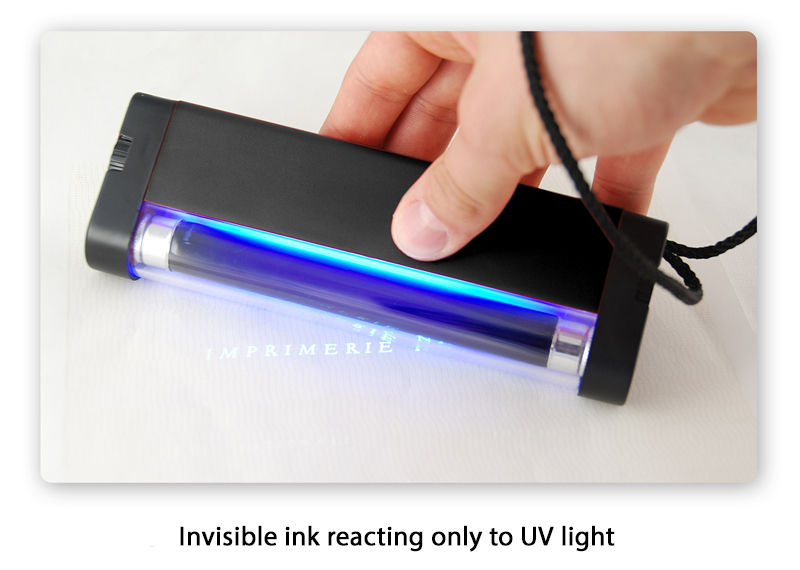 Thanks to its long waves (366 nanometers), this detector makes it possible to identify any ink or UV fiber present on a banknote, identity card or security papers on our site.
Simple and reliable, (same function as a flashlight), this UV flashlight is the ideal solution to check the authenticity of a document using UV technology.
Operates with 4 AA batteries of 1.5V(not included) as well a 14cm strap.
Data sheet
Unity

la lampe

Packaging

à l'unité

Weight

90 g

Format

160 x 50 x 20 mm

Consommation/Puissance

4 watts

Longueur d'ondes

366 nm
No customer reviews for the moment.
With this product you may need to use:
Invisible to the naked eye
Permanent UV ink
German-made