RFID PVC Label
De

1,562.00

€ à

3,142.00

€
Tax excluded
Tax excluded
Livraison : 3 à 6 semaines
3 sizes of ISO standard RFID label
An efficient and affordable RFID technology
4 types of RFID chips available
Customization and encoding is optional
100% valid checks after manufacturing
Read more...
This RFID label is very efficient for the security of movable property and products. This discreet and reliable RFID self-adhesive label is also effective for the traceability of products and company inventory. It is suitable for stores, businesses and warehouses.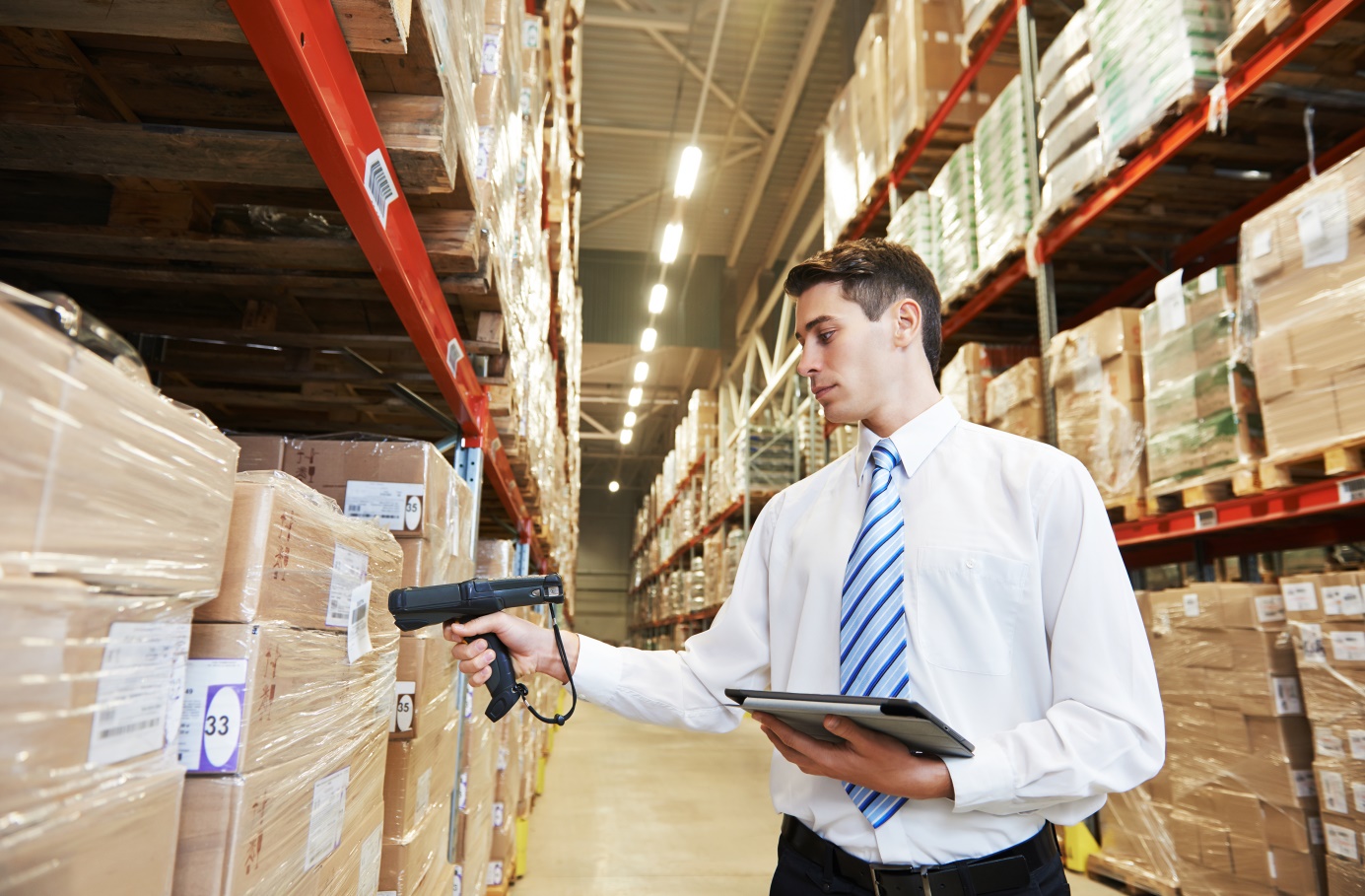 The discreet RFID label is much used for the security of products in the store. Today, the use in businesses does not end here. The RFID tag is particularly effective for the traceability and inventory of goods in warehouses. The particularity of RFID is to be able to detect a chip up to 6 m (depending on its frequency) and thus greatly facilitate inventories in large spaces. Also, RFID tags enable traceability and logistics follow-up of the products from their manufacture until the sale, including storage and will therefore be usable with an RFID reader.
Our RFID adhesive label is available in different sizes
This RFID tag is the most used medium owing to its discretion and its ability to be read without being seen It has an antenna and a chip housing a series of data and is activated by a magnetic signal emitted by an RFID tag reader.
This label with an RFID chip, in untearable PVC, has a powerful adhesive that allows it to be attached to different types of surfaces or objects, both on the product and inside the product. To be effective, select the frequency and the size of the label according to the nature of the object to be identified. The bigger the size and higher the frequency, the more efficient and readable the RFID tag will be over a longer distance just like an RFID card.

Fudan 08NTAG 2013NXP i-code SLIXAlien H3
Several RFID label templates are offered, three sizes are available:
A rectangular format (73x21 mm in ultra high frequency),
A round format (2 labels with a diameter of 27mm for a frequency of 13.56 Mhz)
A square format (47x47mm for a frequency of 13.56 Mhz).
Customization of the adhesive RFID label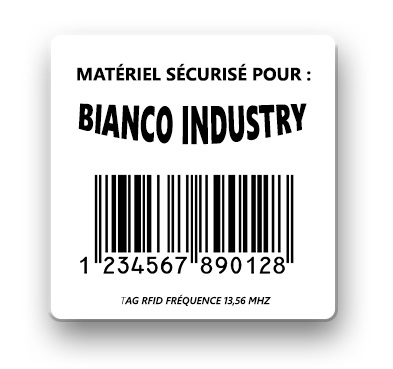 Our RFID labels are sold in rolls of 2000 labels, blank, activated and ready to use. Each chip with the RFID tag is encoded with a unique serial number readable with an RFID reader adapted to the frequency of the chip, or re-encoded with another number or information if the chip accepts the script (using an RFID encoder).
You can customize the surface by printing them yourself with one of our CAB or SATO thermal transfer printers or entrusting us with this execution.

We can customize your labels in four color printing. Completion time frame of 3 weeks from the signing of the press proof. Plate costs of 90 € are to be expected for the first production.
Optional (on request)
It is also possible for us to encode the chip (if compatible with the script) with a customized identifier, personal information of the bearer, or encrypted information.
In order to be safe, do not hesitate to protect your RFID chip with our RFID protective case, Anti-piracy case for RFID chip.
Finally, for more information on RFID technology, read our article "Understanding RFID in 10 points" in the "SBE recommends" section of this site.
Data sheet
Unity

le rouleau de 2000

Packaging

Le rouleau de 2000

Code catalogue

E989 F989

Adhésif

Résistant

Material

PVC

Tenue

Souple

Forme

Carré / Rectangulaire / Rond

Colour

Blanc

Format

Étiquette Alien : 73 x 21mm
No customer reviews for the moment.
Puce / Format Alien H3 Ref. MSE-ERF-AH3
| | | |
| --- | --- | --- |
| 1 | 1982 € | 2587 € |
| 3 | 1562 € | 2027 € |
Puce / Format NXP NTAG 2013 Ref. MSE-ERF-NTG
| | | |
| --- | --- | --- |
| 1 | 2549 € | 3142 € |
| 3 | 2009 € | 2462 € |
Puce / Format Fudan 08 Ref. MSE-ERF-F08
| | | |
| --- | --- | --- |
| 1 | 2077 € | 2680 € |
| 3 | 1637 € | 2100 € |
Puce / Format NXP i-code SLIX Ref. MSE-ERF-SLIX
| | | |
| --- | --- | --- |
| 1 | 2643 € | 3142 € |
| 3 | 2083 € | 2462 € |
With this product you may need to use: