Anti-piracy Case for RFID Card
De

218.00

€ à

348.00

€
Tax excluded
Tax excluded
Livraison : 3 à 6 semaines
FIPS201 Certified (USA) and CITC-EURA F+RFID (EUROPE)
Effective RFID protection case up to 980 MHz
Protection of sensitive data
Effective for all card types
Can be inserted in a card holder
Read more...
The RFID protection case is the effective solution to protect your sensitive data likely to be copied or retrieved from your RFID card. With tear-proof paper, this RFID protective case is resistant to all external threats.
As more than 4 million people who take transport in big cities, it is common to find oneself in the midst of several unknown persons at peak time. However, among these people, there could be a person with criminal intent who, by using a RFID tag sensor, could hijack, copy or retrieve the sensitive data from your RFID badge and use it fraudulently. The RFID protective case is there to counter this risk.
Flexible RFID protective case against data theft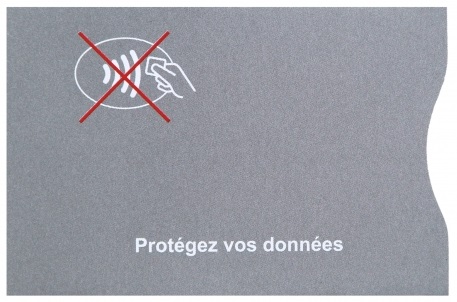 All the cards with RFID technology are activated by energy transfer using a reader. If the card is not protected or encoded by a suitable case, it is possible to copy or retrieve data from the RFID tag.
This product, FIPS201 (USA) and CITC-EURA F + RFID (Europe)certified, can protect all personal data from your "contactless" bank cards and your RFID access badges
The inside of the RFID protective case is made of a metal that blocks magnetic waves and prevents access to data and card hacking.
A protective case in a discreet format adapted to your RFID card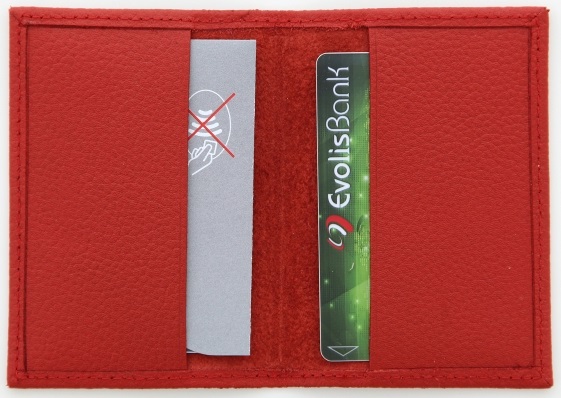 The fineness of this RFID protective case enables storing it in a card holder or wallet. This RFID protective case is used to store one card at a time with an ISO 7810 card size of 85.60 x 53.98 mm (standard card size).
This RFID chip case fits all bank cards. You can easily remove the card from the opening at the top of the case.
Customized your RFID protective case
Remember to customized your protective cases for RFID cards from quantities of 1,000 or more. On request, we can print logos, or serial numbers on these RFID card cases.
A durable RFID protective case
This RFID protective case is made of a tyvek tear-proof paper that is resistant to wear and external threats, lined with a metal foil. Do not hesitate to ask for a sample of this case.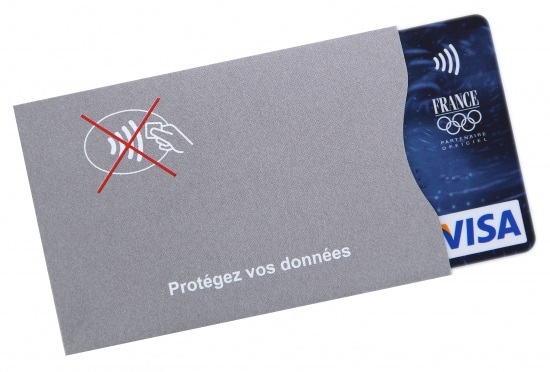 To know more about this RFID technology, go to our article " understanding RFID in 10 points ".
Data sheet
Unity

les 100 étuis

Packaging

Par paquets de 100

Code catalogue

E978 F978

Security

Film métallique intérieur

Matière

Papier indéchirable

Tenue

Souple

Forme

Rectangulaire

Colour

GRIS / OR

Format

Pour format carte 86 x 54 x 0,76 mm
No customer reviews for the moment.
Impression Vierge Ref. ICB-ES-ARF-OR
| | |
| --- | --- |
| 5 | 239 € |
| 10 | 218 € |
| 20 | - |
Impression Personnalisé Ref. ICB-ES-ARFCO-OR
| | |
| --- | --- |
| 5 | - |
| 10 | 327 € |
| 20 | - |