Secure cash bag
De

19.00

€ à

31.00

€
Tax excluded
Tax excluded
Livraison : 3 à 6 semaines
Carry items and documents securely
Very resilient
A personalised secure transportation solution
Read more...
This secure checkout bag is the solution for transporting or storing cash or cheques safely. You may also use it for other purposes, to secure or move confidential documents or medical or other products as required.
Initially designed to move cash from the cash registers to the bank, to the vaults or even within a company on a daily basis, these bags have been designed to be infinitely reusable.
Thanks to high-quality, highly resistant and waterproof materials such as PVC, your coin bag is well protected from external aggressions: bad weather, attempted fraud. In addition to being robust, this bag is tear-proof, so you can carry heavy loads without the risk of tearing.
This checkout bag closes with a T2 security seal that makes it impossible for anyone to attempt fraud or theft. To open it, you will have to break the seal and then your bag will become unusable.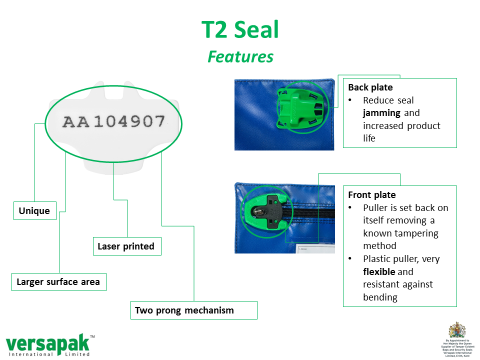 Your coin bag can be personalized with your own information, such as your company name or logo, so that it can be more easily identified.
Personalization from 15 units.
For customization, allow 4 to 6 weeks.
Data sheet
Unity

la pochette

Packaging

à l'unité

Guarantee

1 an

Security

Optimum

Colour

Red, Blue, Green

Closing

A zip sécurisé par un scellé numéroté en option
No customer reviews for the moment.
Format 182 x 178 x 50mm (72g) Ref. MSEC-CCB0
| | | | |
| --- | --- | --- | --- |
| 5 | 21 € | 21 € | 21 € |
| 10 | 20 € | 20 € | 20 € |
| 20 | 19 € | 19 € | 19 € |
Format 267 x 267 x 50mm (120g) Ref. MSEC-CCB1
| | | | |
| --- | --- | --- | --- |
| 5 | 23 € | 23 € | 23 € |
| 10 | 22 € | 22 € | 22 € |
| 20 | 21 € | 21 € | 21 € |
Format 356 x 356 x 50mm (197g) Ref. MSEC-CCB4
| | | | |
| --- | --- | --- | --- |
| 5 | 31 € | 31 € | 31 € |
| 10 | 29 € | 29 € | 29 € |
| 20 | 27 € | 27 € | 27 € |
With this product you may need to use: