High-security envelope for confidential documents
De

28.00

€ à

42.00

€
Tax excluded
Tax excluded
Livraison : 3 à 6 semaines
Carry items and documents securely
Very resilient
A personalised secure transportation solution
Read more...
This low-volume, high-security envelope is ideal for sending sensitive documents or other flat items by post or courier.
Made of durable, high-quality materials, your sensitive documents will be protected from the elements and other external influences.
It closes with a T2 security seal that makes it impossible for anyone to attempt fraud or theft. The envelope is tear-proof, tamper-proof and its contents highly secure.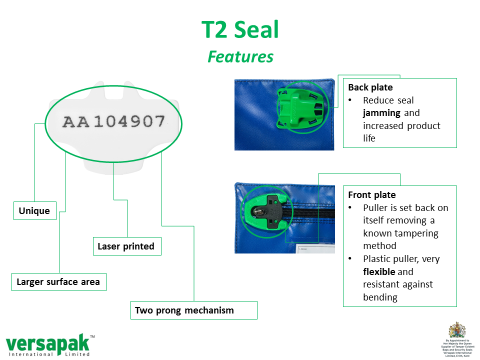 This envelope has an address window where you can then indicate the contact details of your recipient. In addition to this, you can attach a label or stamp to it, on the plate located below the address window.
Your security envelope can be personalized with your own information, such as your company name or logo, so that it can be more easily identified.
Personalization from 15 units.
For customization, allow 4 to 6 weeks.
Data sheet
Unity

la pochette

Packaging

à l'unité

Guarantee

1 an

Security

Optimum

Colour

Red, Blue, Green

Closing

A zip sécurisé par un scellé numéroté en option
No customer reviews for the moment.
Format 500 x 355mm (157g) Ref. MSEC-CVF3
| | | | |
| --- | --- | --- | --- |
| 5 | 42 € | 42 € | 42 € |
| 10 | 40 € | 40 € | 40 € |
| 20 | 37 € | 37 € | 37 € |
Format 411 x 355mm (137g) Ref. MSEC-CVF2
| | | | |
| --- | --- | --- | --- |
| 5 | 36 € | 36 € | 36 € |
| 10 | 34 € | 34 € | 34 € |
| 20 | 32 € | 32 € | 32 € |
Format 366 x 286mm (113g) Ref. MSEC-CVF1
| | | | |
| --- | --- | --- | --- |
| 5 | 31 € | 31 € | 31 € |
| 10 | 30 € | 30 € | 30 € |
| 20 | 28 € | 28 € | 28 € |
With this product you may need to use: