0.3mm PVC Printed Identification Plastic Tag
De

0.07

€ à

0.36

€
Tax excluded
Tax excluded
Livraison : 3 à 6 semaines
Exterior/Interior
Enhances your brand image
Economical
Read more...
The 0.3mm PVC printed identification plastic tag is the ideal accessory for displaying your asset. The asset label can also customized your labels and enhance your brand image.
A resistant identification tag
This extremely resistant Plastic Tag with a thickness of 0.3mm is most suited for identifying your products and it is extremely resistant to outdoors and harsh environments : cold, water, moisture, many solvents... The flexibility of this PVC asset label allows it to perfectly adapt to curved surfaces and makes it suitable for multiple uses :
• Identification of posts, transformers, distribution equipment for electricity, water, gas, gasoline
• In the horticulture industry (nursery, forestry...) to label and identify plants.
A customizable heavy duty tag using color, print, perforation...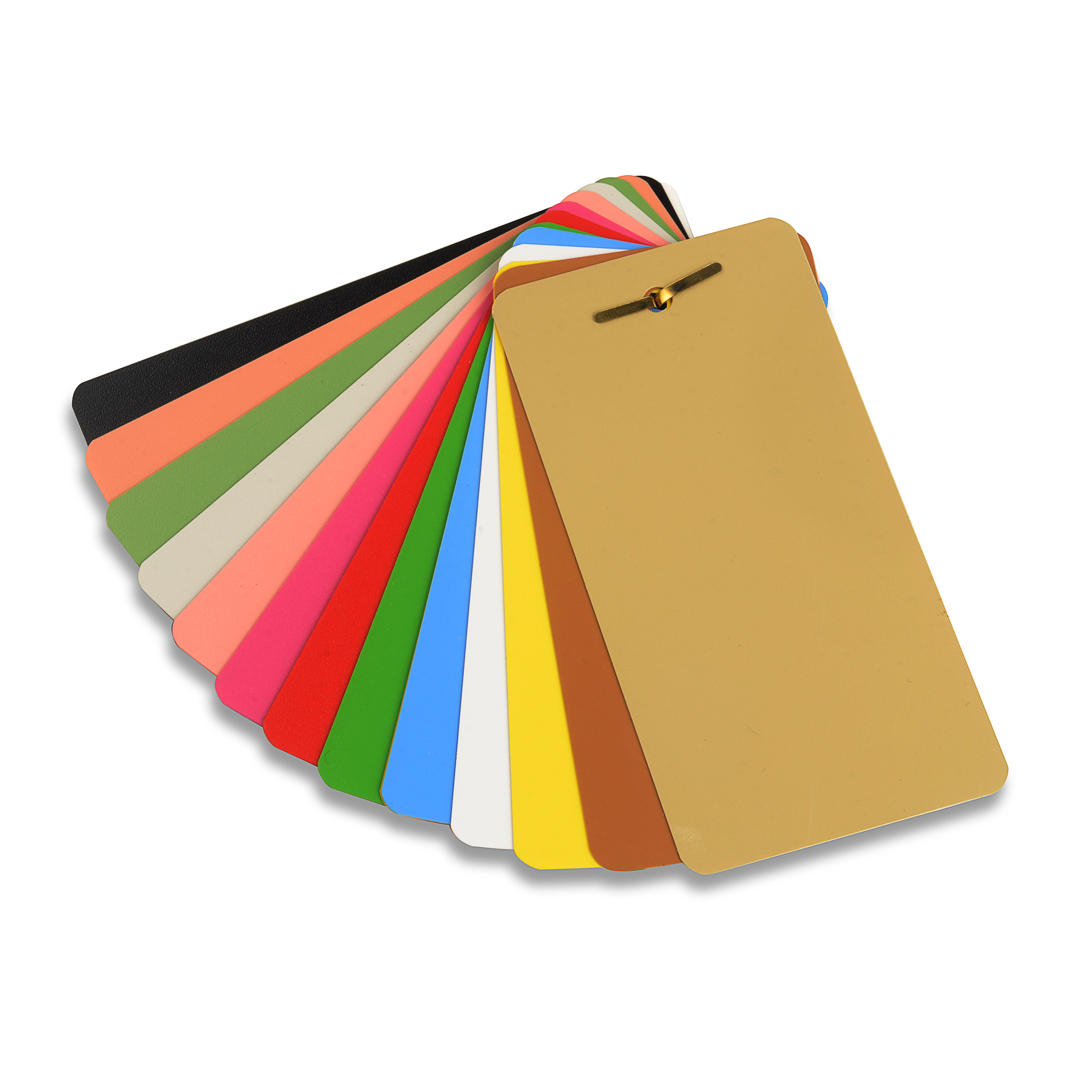 Customized your asset label with the text of your choice or your logo (upto 4 colors), only front or front/back, in order to highlight your brand image. Pre-printing of your information in color on the identification tag using high quality screen printing resistant to external aggressive conditions.
The option of chronological numbering in thermal transfer is a technology used for getting a perfect result since black print is extremely resistant to external aggressive conditions. It is possible to print a barcode and/or a corresponding numbering on each asset label. Perforated numbering is also possible on each inventory label.

Choose the type of perforation for your identification tag, round perforation with one or two holes (Ø5mm) to attach the label with the help of a metal fastener or string,, or an oblong perforation to attach with a strapping system. You can also choose to not perforate your identification pastic tag, and fasten it with staples, nails or screws.
The option of the detachable coupon offers you a solution for inventories or marking thanks to the double identification of your goods : you can, for example, label your equipment and put an additional label in the corresponding folder.
We also recommend the indelible Industry Paint Marker for possible annotations to be added on your asset label.
Choose the color of your identification tag from 15 available colors: Black, salmon, khaki, mouse, pink, fuchsia, poppy, apple, sky, white, orange, buttercup, lemon, chamois, sand.
| | | |
| --- | --- | --- |
| Couleurs | Dénomination | Réf |
|   | Black | NR |
|   | Salmon | SA |
|   | Khaki | KA |
|   | Mouse | SO |
|   | Pink | ROS |
|   | Fuchsia | FU |
|   | Poppy | CO |
|   | Apple | PO |
|   | Sky Blue | CI |
|   | White | BLA |
|   | Orange | ORA |
|   | Buttercup | BDO |
|   | Lemon | CI |
|   | Chamois | CH |
|   | Sand | SA |
Data sheet
Unity

la plaque

Packaging

par paquets de 100

Guarantee

1 an

Code catalogue

A034 B034 C051 D057 E127 F127

Impression

Sérigraphie, logo, numérotation, code-barre, QR code, ...

Matière

PVC

Format

70x40m
No customer reviews for the moment.
Format 100x45mm Ref. MCE-PVC-03-104
| | | |
| --- | --- | --- |
| 1000 | 0.22 € | - |
| 2000 | - | 0.29 € |
| 3000 | 0.19 € | 0.22 € |
| 5000 | 0.15 € | 0.22 € |
| 10000 | 0.15 € | 0.18 € |
Format 70x40mm Ref. MCE-PVC-03-74
| | | |
| --- | --- | --- |
| 1000 | 0.11 € | - |
| 2000 | - | 0.18 € |
| 3000 | 0.11 € | 0.14 € |
| 5000 | 0.09 € | 0.14 € |
| 10000 | 0.07 € | 0.14 € |
Format 120x70 mm Ref. MCE-PVC-03-127
| | | |
| --- | --- | --- |
| 1000 | 0.3 € | - |
| 2000 | - | 0.36 € |
| 3000 | 0.22 € | 0.29 € |
| 5000 | 0.19 € | 0.25 € |
| 10000 | 0.19 € | 0.22 € |
With this product you may need to use: