PX-20 Compact 2D Data Collector
Tax excluded
Livraison : 3 à 6 semaines
Quick scan
Bluetooth 2.1
Ultra Compact
Programmable
IP54
Read more...
This PX 20 Data collector is self-contained and compact, reading 1D and 2D barcodes, ideal for your inventories. This mini terminal is a tool much appreciated by professionals working outdoors.
A portable professional terminal at an exceptional price
The PX 20 is a programmable Bluetooth data collection tool. With 2D CMOS manufacturing technology, the reader includes a very fast scanner. Once charged, it offers a battery life of 35 hours.
The mobile terminal that lets you take advantage of fast data transfer
The PX 20 reader has Bluetooth connectivity allowing for simple wireless transfer. This mobile terminal also has a USB port, allowing for simplified data transfer to any USB peripheral. A strap is included. All your information is transmitted easily and quickly.
This Bluetooth barcode reader is small but robust
To its modern and thoughtful design is added high resistance to impacts and falls of 1.80m. Its light weight (40 grams) and ergonomic body allow it to be carried easily and comfortably during your inventories.
A practical and easy-to-handle portable terminal
The PX20 mobile terminal is fully functional and durable, ideal for company inventories. It has been designed to achieve a professional result, while providing speed and precision when analysing barcodes. This data collector is sold with internal software allowing for scanning of 1D barcodes.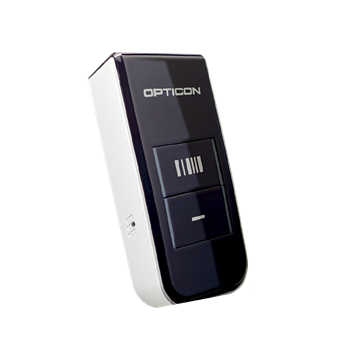 Technical Characteristics:
Memory: 512KB and 96KB RAMBattery life: 20 hours with Bluetooth, 35 hours with Bluetooth disabledScanning speed: 60 flashes/secCMOS Photo Sensor: 752x480 pxl1-button keyboard to activate readingReading rate of 100 scans/secIP54 protectionResistance: fall of 1.5m on concrete and temperatures of -10°C to 50°CWeight 40g
2-year guarantee
Data sheet
Unity

le terminal

Packaging

à l'unité

Guarantee

1 an

Code catalogue

E1010 F1010

Weight

40g

Format

34x71x15mm

Vitesse

60 flashs/sec

Résistance aux températures

-10°C à 50°C

Mémoire

512 kB

Autonomie

35 heures
Download
Specific References
ean13

3701053920068
No customer reviews for the moment.
With this product you may need to use: