OPN 2001 Ultra Light Data Collector
De

229.00

€ à

464.00

€
Tax excluded
Tax excluded
Livraison : 3 à 6 semaines
The ultra-light laser
Storage space of 10,000 barcodes
Compact and discreet
Fast scanning
Can be connected like a USB key
Read more...
Discover the OPN 2001 Ultra Light Data Collector. This pocket laser scanner is a reliable and effective solution ensuring complete autonomy and easy portability.
A mini professional barcode reader at an unbeatable price!
The OPN 2001 combines light weight, small size and improved performance. Its dimensions measuring 32x62x16mm and weight of 28g makes it the world's smallest barcode reader: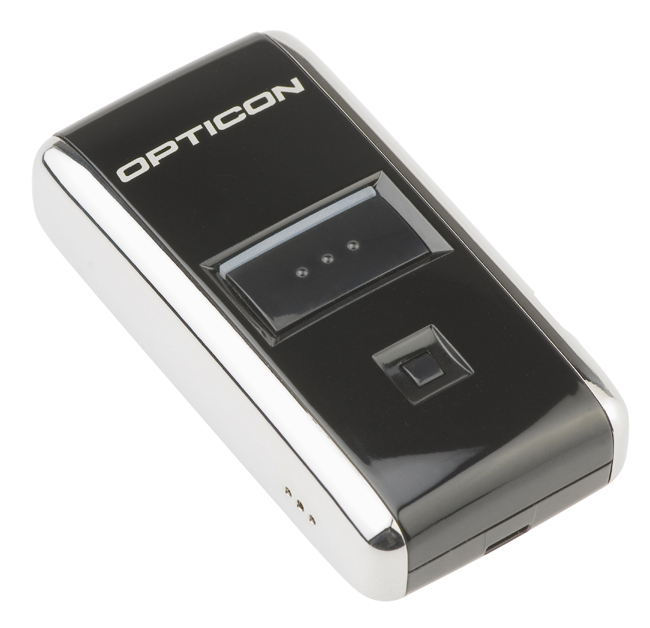 With 64kB RAM and a laser barcode scanning speed of 100 scans/sec, the OPN 2001 lets you scan products at a very high speed
All 1D or 2D* (optional) barcodes can be read, thus amplifying its scope of use
The data is stored in 512kB memory that canstore more than 15,000 codes.
The Lithium-Ion Polymer battery capacity has been increased to 150mAh ensuring a battery life of 3000 scans. The OPN 2001 has an efficient
2 Touch control system: 1 Touch erase and 1 Touch scanning.
A USB interface enables the transfer of various scanned barcodes to a computer. The files are exported as .txt text files. Furthermore, for improved performance and design, a charging cradle is also available. When connected directly to a computer with a cable, data can be directly transferred from the OPN 2001 to a computer, apart from charging the battery.
It comes with a 2 year guarantee, has an impressive 1.5 m impact resistance on concrete, and can function in dusty and very humid environments. A protective silicone case for the OPN 2001 is sold separately. The silicone absorbs shock and provides an additional protective waterproof layer, that makes the data collector nearly indestructible.
Customize your OPN 2001 according to your needs.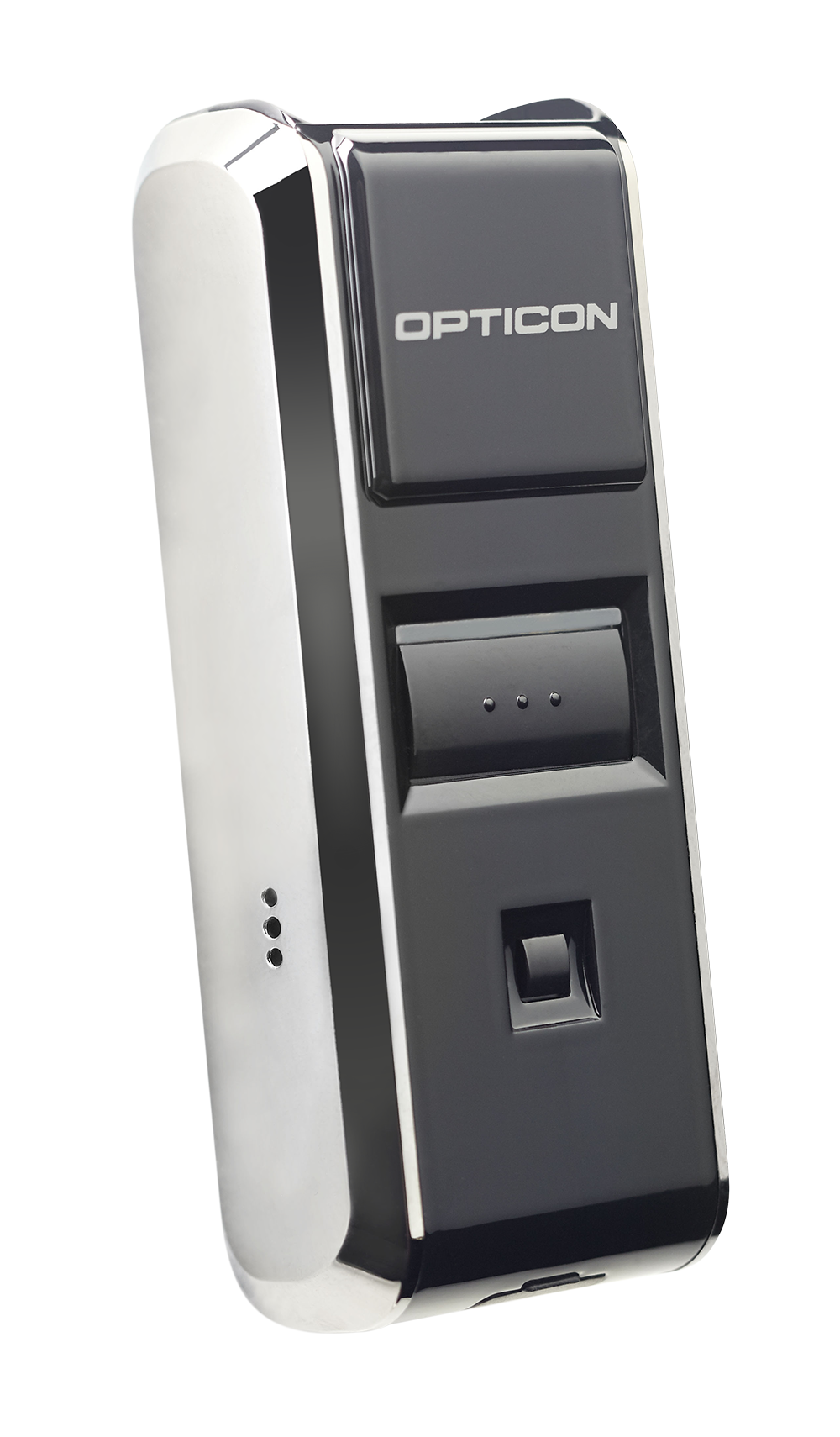 The OPN is available in 3 versions:
• 2D Imager (Ref. ACC-LCB-2001-2D) Bluetooth for scanning 2D barcodes, namely QR codes, Datamatrix, Chinese Sensible Code, MaxiCode and other composite barcodes and 1D barcodes.
• 1D Corded (Ref. ACC-LCB-2001), scans all conventional 1D codes while enabling instantaneous data transfer to the computer at the same time.
• 1D Bluetooth (Ref. ACC-LCB-2001-SF). Reads all 1D codes. Memory capacity of 15,000 codes and exports data as .txt text files to a computer through Bluetooth or USB

*JAN/UPC/EAN incl. add on, Codabar/NW-7, Code 11, Code 39, Code 93, Code 128, GS1-128 (EAN-128), GS1 DataBar (RSS), IATA, 2, ISBN-ISSN, Matrix 2 of 5 , MSI/Plessey, S-Code, Telepen, Tri-Optic, UK/Plessey, Composite Codes, MicroPDF417, PDF417, QR Code, Datamatrix
Data sheet
Unity

le terminal

Packaging

à l'unité

Guarantee

1 an

Code catalogue

A045 B045 C040 D046 E010 F010

Weight

29g

Format

32x62x16mm

Vitesse

100 scans/sec

Résistance aux températures

0°C à 40°C

Mémoire

512 kB

Autonomie

12 heures
Download
Specific References
ean13

3701053920129
No customer reviews for the moment.
Lecture codes-barres 1D Filaire Ref. ACC-LCB-OPN2001
| | |
| --- | --- |
| 1 | 229 € |
Lecture codes-barres 1D sans Fil Ref. ACC-LCB-2001-SF
| | |
| --- | --- |
| 1 | 324 € |
Lecture codes-barres 2D sans Fil Ref. ACC-LCB-2001-2D
| | |
| --- | --- |
| 1 | 464 € |
With this product you may need to use: