Ultra-safe badge holder
De

72.00

€ à

81.00

€
Tax excluded
Tax excluded
Livraison : 3 à 6 semaines
Keep your badges intact

Your badges secure and inaccessible

Increased life of your badges
Read more...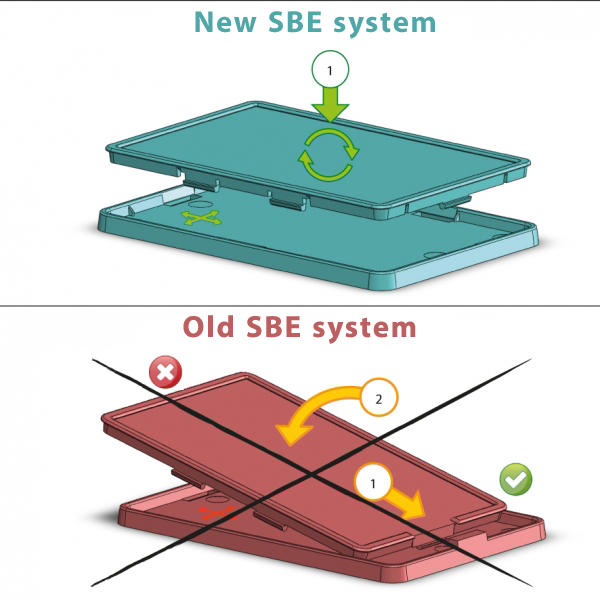 This new badge holder allows you to permanently seal your badge and secure it with its unique and patented system. Once this badge holder is closed, it will not be possible to extract the badge inside, without breaking the case.
Made up of crystal polystyrene, this standard size (86 x 54 x 0.76mm) badge holder is compatible with most of today's badges and cards. This badge holder is made up of two parts: a cover and a case that you simply have to assemble in one go and within a fraction of a second.
Ideal for companies and institutions where a high level of security is required. Thanks to this inviolable badge holder, it is easy to ensure that the badge has not been modified or replaced by a third person. Sealing your identification badges allows you to ensure its authenticity while protecting it from possible damage and extending its life.
Two versions of this badge holder are available: Vertical or horizontal
Data sheet
Unity

les 100 portes-badges

Packaging

Par paquets de 100

Code catalogue

C201 D211 E794 F794

Matière

Polystyrène cristal

Weight

20g

Format

86 x 54 x 0.76 mm
No customer reviews for the moment.
With this product you may need to use: