Security Seal Tape - Complete Transfer
De

28.00

€ à

32.00

€
Tax excluded
Tax excluded
Livraison : 3 à 6 semaines
Highly deterrent against fraud

Clear message in case of theft.

Tamperproof and tamper-resistant seal
Read more...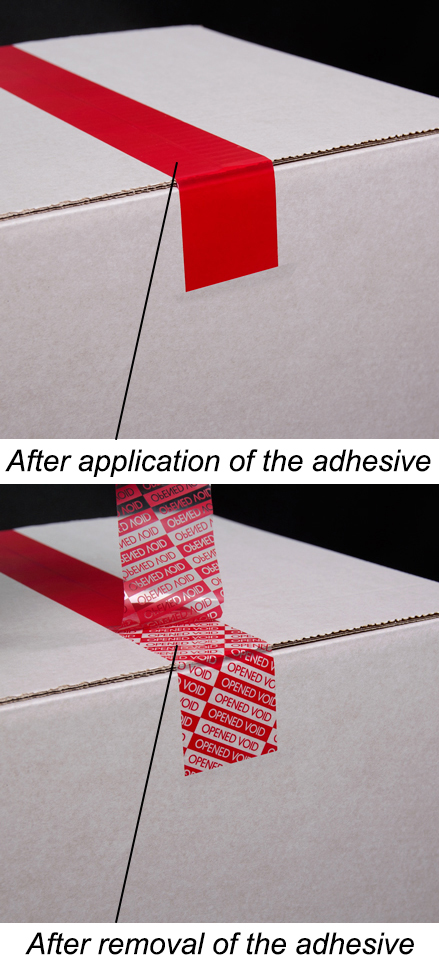 Enables to secure your cartons and packages transporting valuable goods or sensitive documents. It is very convenient for logistics, freight companies and all the transport industries.
Ensures increased safety for the transport of your goods with a strong deterrent seal.
Using a high security acrylic adhesive system with complete transfer, the self-adhesive tape leaves a clear and visible message in case of removal.
Very effective on most papers and cardboard, this high security tamperproof adhesive roll is also ideal for the safety of the containers and storage palettes.

With regard to normal goods, the adhesive tape should remain intact until the delivery of a package or until the predefined time of opening. If the adhesive is tampered with, it will display a permanent «OPENED VOID» message irreversible on the surface, as evidence of theft or tampering of the package.
A effective deterrent against tampering of the package and confidential documents.
This adhesive roll will mainly help in:
Protecting your wrapped pallets from theft and vandalism.
Preventing the exchange of merchandise being transported.
Ensuring the confidentiality and the security of products in the design and development phase.
Protecting your vulnerable or dangerous components.
Design packages with several compartments to be opened intermittently.
Create product packaging.
Protecting the delicate and confidential files with restricted access.
Ensuring the protection of sealed packaging (meal trays in flights, for example).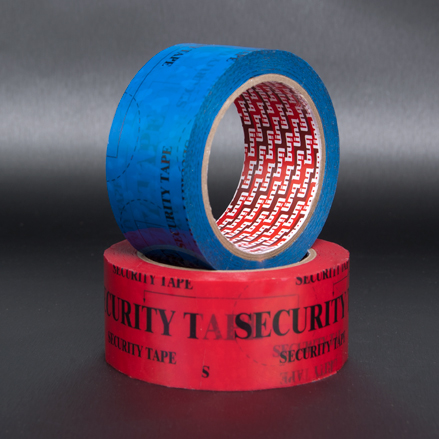 Customize your tamperproof security seal
From 480 rolls, it is possible to save more, and even customize your seal .

Customization of the seal surface

You can display various types of fixed information: logo, text, slogans, etc.
Various customization formats are possible with the various messages for information.


This tamperproof customized security seal provides a significantly higher level of security and will allow you to enhance the brand image of your company. Made of a solid color, the print ensures a perfect finish to the product.
Processing costs of €545 will be charged. Contact us for a quote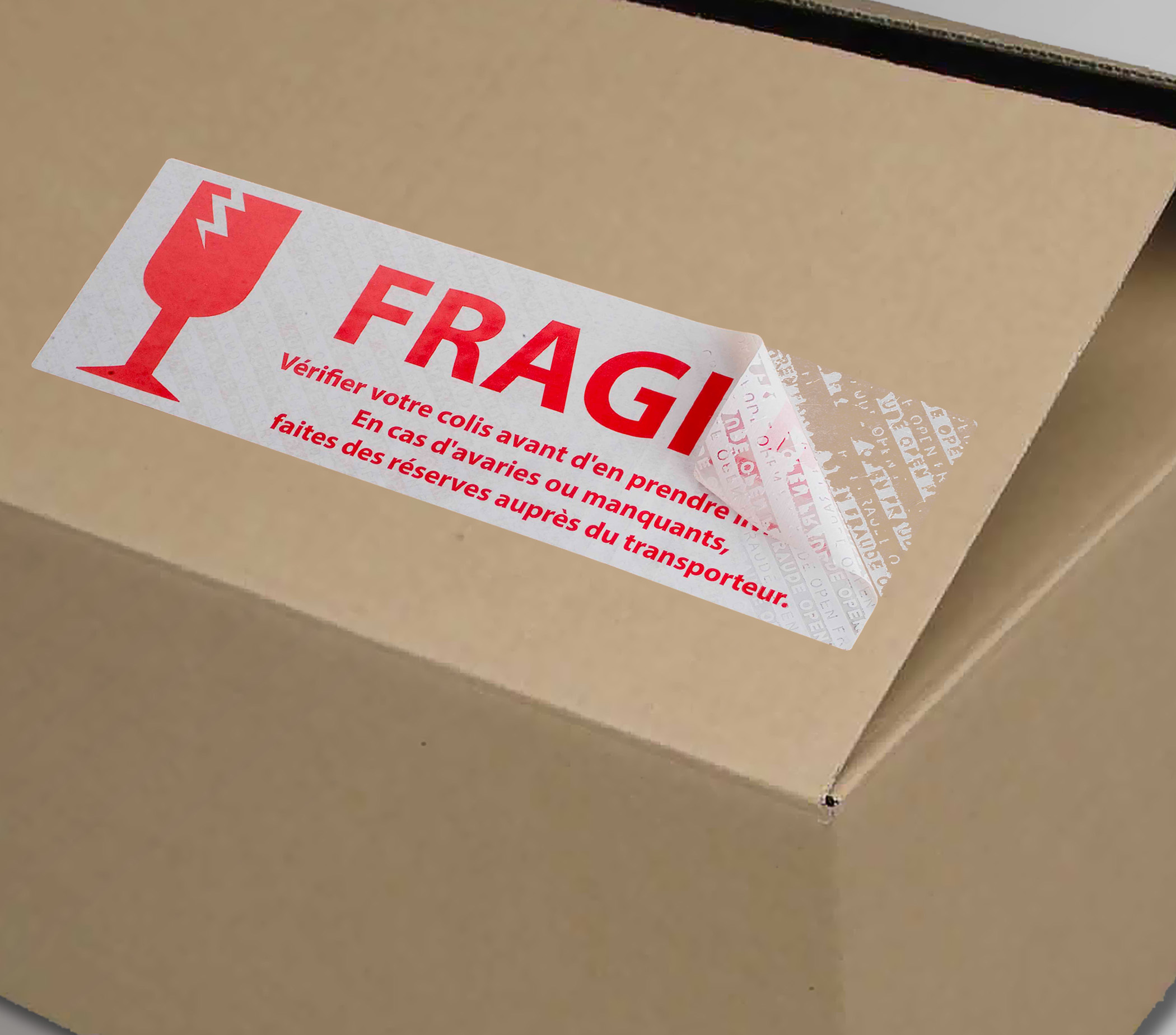 customization of the VOID adhesive
If you wish to have a specific message displayed in case of tampering of the seal, the words"OPENED VOID" can be replaced with any other words or sentences of your choice (for example the name of your company, for the highest level of security). You can thus perfectly adapt your roll to your needs and show evidence of the theft as desired.
Processing costs of €545 will be charged. Contact us for a quote.
For optimal use, the safety adhesive must be applied with sufficient pressure on a flat, dry surface, free of dust and grease. It is also advisable to avoid touching the adhesive surface in order to preserve its effectiveness.
Data sheet
Unity

le rouleau

Packaging

en rouleau

Guarantee

1 an

Code catalogue

C168 D178 E802 F802

Adhésif

Acrylique extra-fort

Matière

Polyester

Colour

BLEU/ROUGE/MARRON

Format

Rouleau de 48mm x 50m

Colle

Transfert total

Résistance aux températures

de -20°C à +80°C
No customer reviews for the moment.
Tarifs dégressifs Ref. MSEC-SZ-BL
| | |
| --- | --- |
| 1 | 32 € |
| 5 | 28 € |
| 10 | 28 € |
With this product you may need to use: