SBE Anti-Theft Tamper-Proof Plate
These ranges of anti-theft computer labels also called anti-theft asset labels, exclusively patented by SBE, are the only markings on the market that are really impossible to remove. They offer you a definitive identification and security of your assets.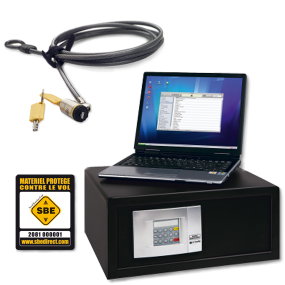 Identify and secure your assets with an incomparable reliability with simplicity
Thanks to cyanoacrylate adhesive, you can be sure that your markings will remain on your products permanently, impossible to tear off. All your inscriptions such as your logo, barcode or text are permanently protected by a thick layer of polyester resistant to the worst external aggressions. Delivered with our complete installation kit, the plate can be installed in less than a minute. When affixed to your equipment, our anti-theft computer labels will stay forever.
A permanent link between you and your equipment thanks to the SBE Anti-theft File
After having placed the anti-theft asset labels on your property, SBE will record all the information of your property on its 'Anti-theft File'. Anyone who finds this product will be kind enough to return it to you or risk being considered a fence.