Inventory - Property
A wide range to meet all your needs for inventory labels, for industrial identification labels, barcode labels, or company plates: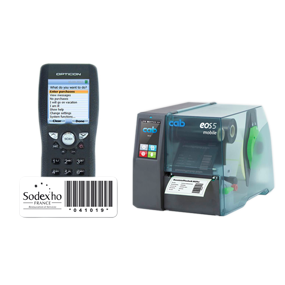 Customizable or otherwise, discover below ourrange of PVC, polyester, barcode labels or metal and aluminium labels. Each property label is available with different packaging such as A4 board or in rolls.
Discover our range of scannable labels: barcode labels or QR code labels. You will also find our wide choice of laser terminals, 2D readers and barcode scanners to read the barcodes of your customized labels. In order to optimize your inventories, you will also find barcode software.
Finally, our labelling pliers and thermal transfer printers will allow you to create your own customized inventory labels yourself very easily in record time. Each customized label will strengthen your brand image when you affix it to your property and will facilitate your inventories when you print thebarcode labels of various materials (metal label , PVC, etc).


If you would like further information on our inventory labels and/or barcode label printers you can consult our following guides: