Destructible PVC label
Identify your assets perfectly and immediately identify any attempt to tear them of with our range of self-destructive asset tags.
10% of the company's assets park loses its identification label within 3 months of their installation due to tearing or malicious movement. This can lead to inventory errors that will waste the company time and money.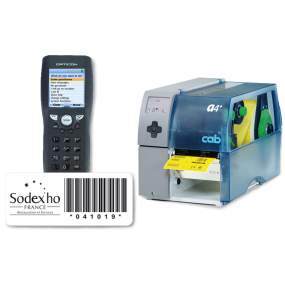 Discover our range of anti-fraud and destructible tags to fight against any labels tearing or shifting.
SBE Direct has selected for you the best destructible tags and anti-fraud destructible tags on the market. They allow you to definitively and securely identify your inventories. Its permanent and aggressive adhesive guarantees an excellent hold, so it is very difficult to tear off. Even if an attempt is made to tear off the label, it will crumble and cannot be glued back on to other objects.
Print your self-destructive labels yourself according to your needs with our ultra-destructible virgin PVC label roll and thermal transfer printers.