Burg Watcher Safes
The statistics on corporate theft are increasingly worrying. In this world of ever higher risks, do you think you have the right protection tools? The safe is an essential for any company or individual wishing to safely store: files, documents, cheque books, tablets, computers and other valuables.
At SBE we offer you the best range of safes on the market in terms of quality and price level.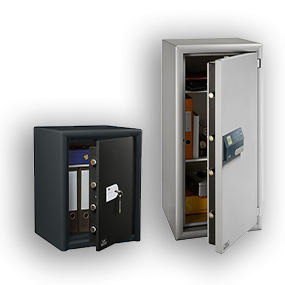 Large range of strong cabinets and safes corresponding to a high level of security
Mainly manufactured in Germany, our safes and strong cabinets are available in different forms. Choose your model of safe, flame retardant or not, bolted to the ground, or fixed to the wall. Do not hesitate to compare the different options of each of these safes to choose the one that best meets your expectations so as to rediscover your sense of security and tranquillity.