Protective Travel Case
Suitcases, large and small, waterproof briefcases, flight boxes and containers with adapted interior: preserve your most fragile and sensitive objects during transport (high risk or high frequency) through our range of protection adapted travel bags.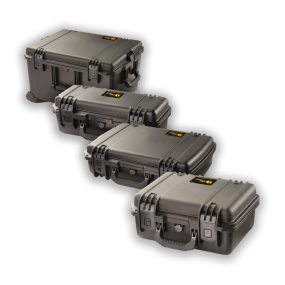 Those security travel bags are indispensable for any transport of higjly sensitive objects
Used most often by law enforcement agencies, firefighters and the army as well as in the industrial sector: these security travel cases are the ideal solution for all your transportation and use of equipment under extreme conditions. The interior is completely customizable and we offer a wide selection of foams of different densities and colours all of which we work on with digital cutting, high pressure water jet or laser. Sold upwards from 10 units, these protective cases are available in several security levels and are an indispensable element for all your transportation of delicate equipment.