Non-adhesive nylon label for TTh roll fabrics
19.50

€
Tax excluded
- 50%
Tax excluded
Livraison : 1 à 3 semaines
Resistant to washing

To be stitched on all the fabrics

Ideal for inventory your textile units

Laser print
Read more...
This roll label in plastic nylon enables the printing of data on the blank label (type of fabric, washing precautions, barcode, etc.) by a thermal transfer printer.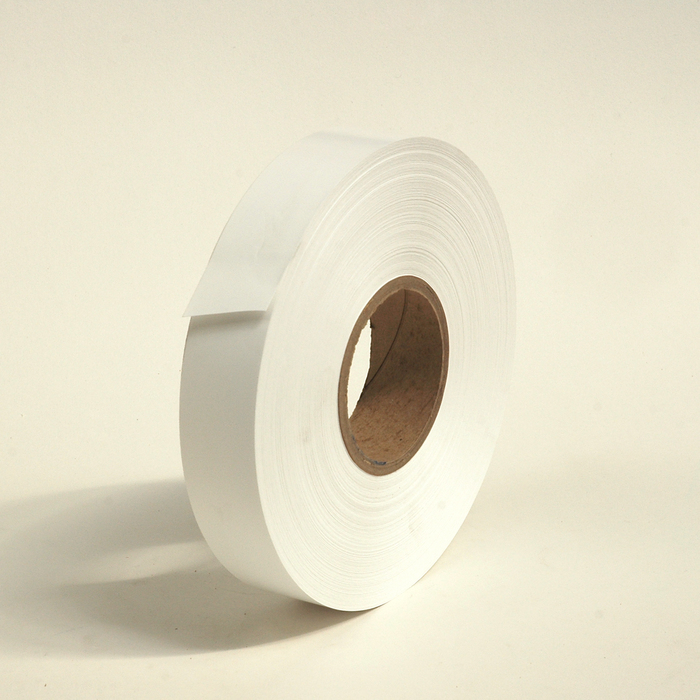 The advantage of printing your own nylon labels for fabrics is that you can make laser labels for follow-up or inventory containing variables or unique sequences (numbers, barcodes, QR-codes), for each item (work clothes, sheets, blankets, etc.)
A roll label is resistant to washes

This label roll for fabrics is resistant to washing up to 95°C and dry cleaning. It is very easy to stitch it on the clothes and all other types of fabrics (mattress, carpet, etc.). This customized label is ideal for labeling or informing users about the characteristics of textile products.
These label rolls are packed in uncut rolls of nylon taffeta measuring 200 meters.

3 widths for each roll:

30mm38mm100mm

Each user is free to cut the lengths of the desired nylon labels (using a simple pair of scissors for example) depending on the information printed on these fabric labels, which is very easy to use.

Our thermal transfer printers have the option of a trimmer, thus facilitating the cutting of each label roll. This nylon label roll is compatible with the professional TTH printer CAB MACH4
Data sheet
Unity

Le rouleau

Packaging

à l'unité

Fixation

à coudre

Adhésif

Non adhésif

Impression

Transfert Thermique / Numérique

Résistance de l'impression

Bonne

Matière

Nylon

Format

38 mm x 200m

Diamètre du mandrin

76mm

Diamètre total du rouleau

200mm
No customer reviews for the moment.
With this product you may need to use: