Safe-Tech® laptop double-head antitheft cable
De

30.00

€ à

41.00

€
Tax excluded
Tax excluded
Livraison : 3 à 6 semaines
All-steel lock end
Antitheft for laptop
Push-to-lock system
Compatible with all types of Kensington type slots
Computer protection
Antitheft cable adapted for notebook
Read more...
This unique design high performance anti-theft cable for laptops allows you to secure your notebook and other IT equipment in an optimal manner.
The Safe-tech cable: a real protection for laptops.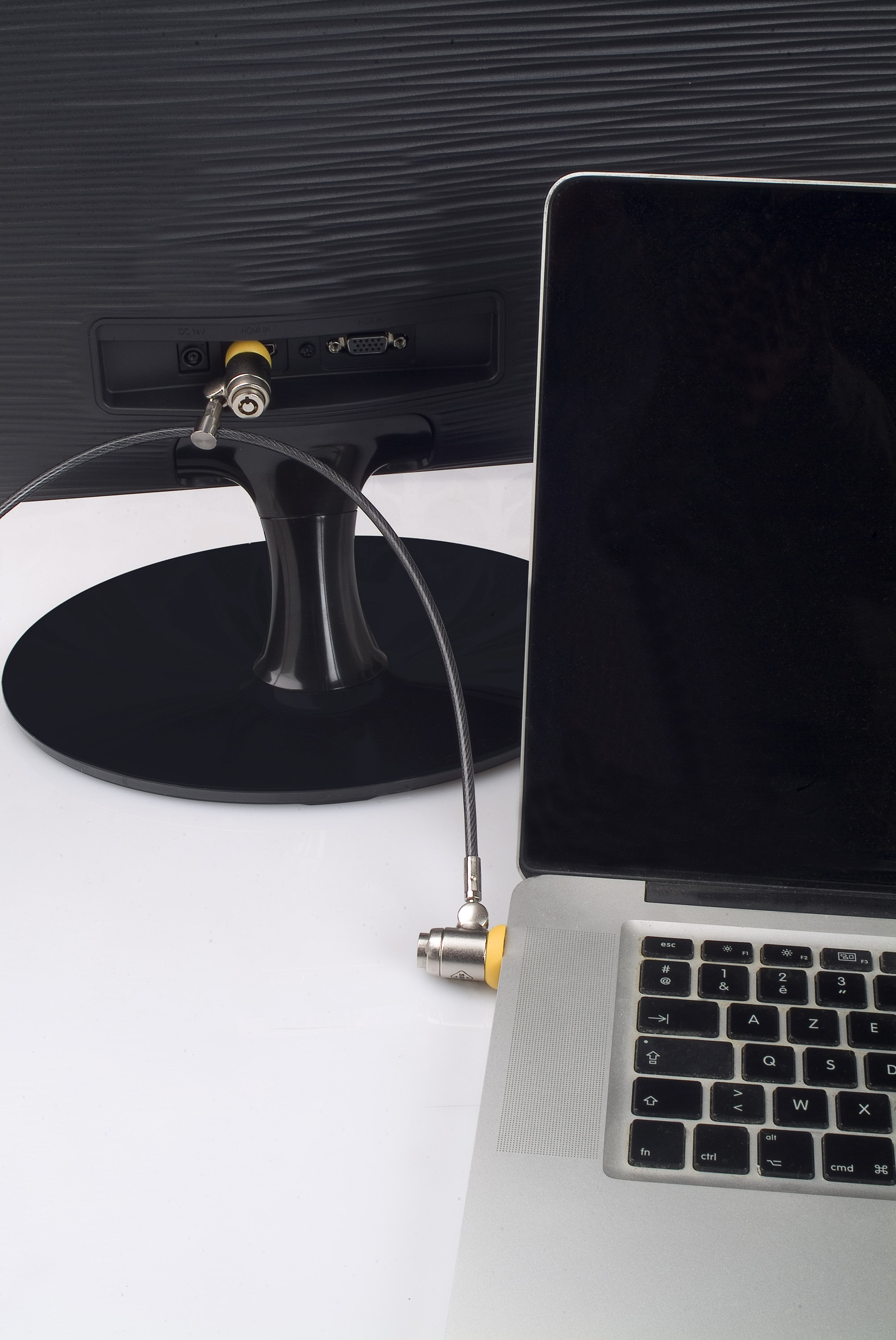 This Safe-Tech® high security anti-theft cable for laptop benefits from a unique design combining elegance and simplicity of use. Very practical with its second sliding head, this anti-theft cable for laptop, netbook and office computer is the ideal solution for simultaneously securing your laptop and your office computer (or any other peripheral with standard security slot). In fact, the notebook anti-theft cable offers an excellent level of security thanks to its 2 tamperproof circular locks made of steel suitable for Kensington type slots (standard slot present on a high number of computer equipment: computers, flat screens, keyboards, video-projector…).
This notebook anti-theft cable is equipped with a push to lock system.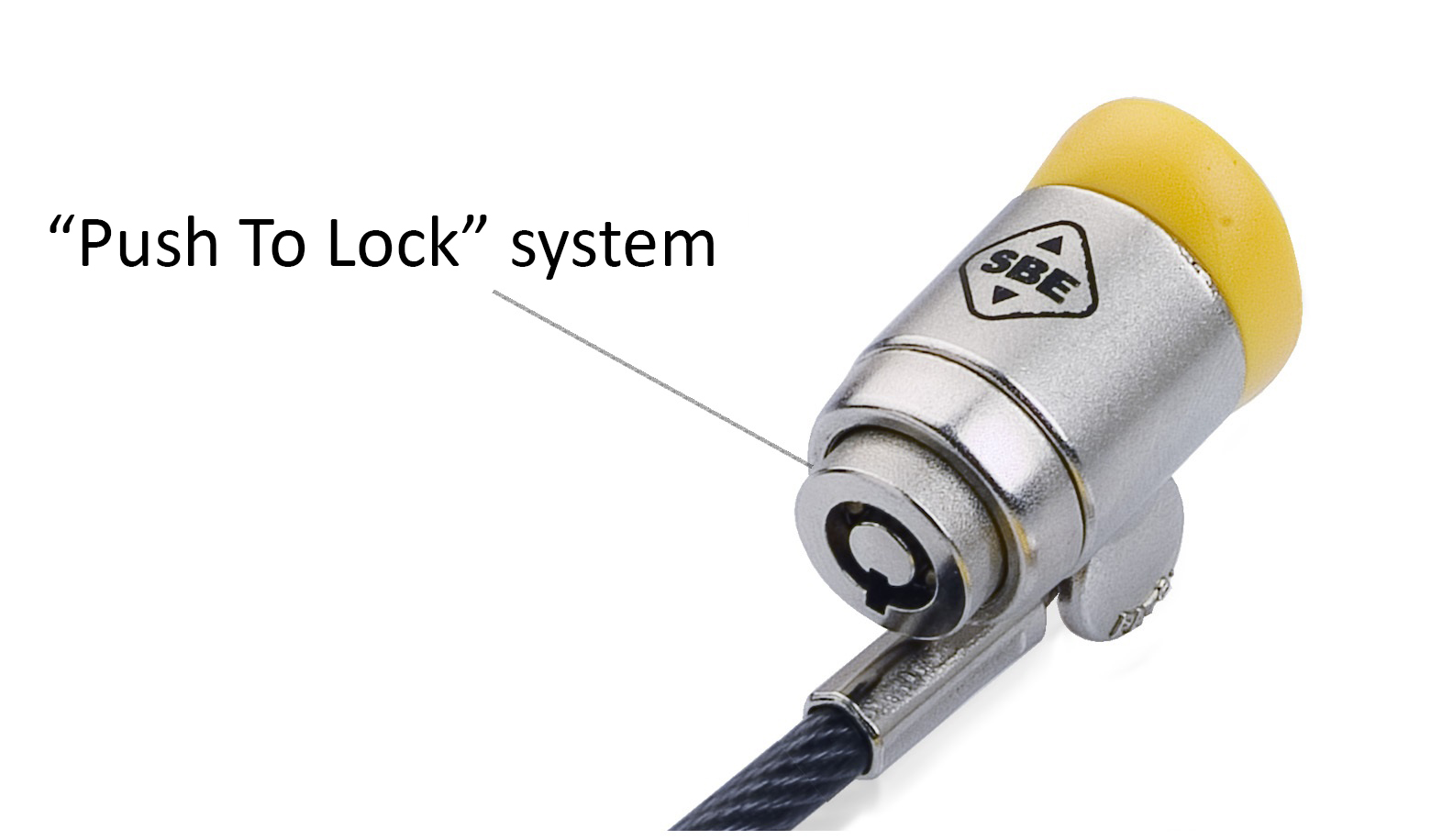 To open this laptop anti-theft cable and elegant notebook there is a tubular key small in size and difficult to reproduce. A plastic damper allows perfect cable retention in its slot by avoiding any possible friction that could damage your equipment. Moreover, the security cable lock has a "push-to-lock" system allowing you to lock it in a single click for more comfort. This is very useful when there is less space to turn the key.
A notebook-laptop anti-theft cable with high resistance.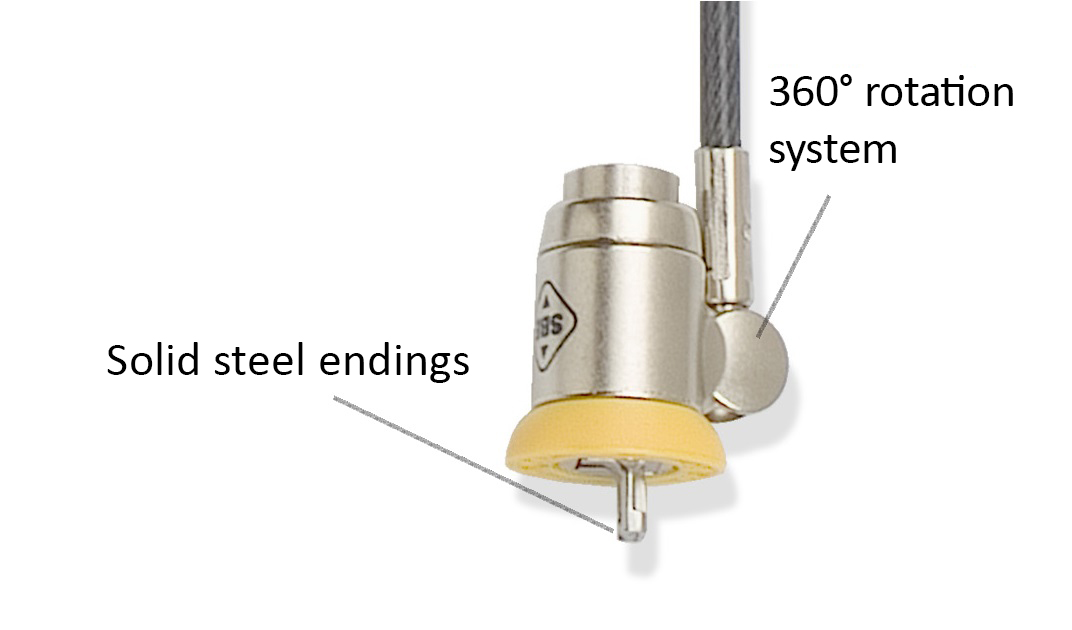 The notebook anti-theft cable is made of very resistant braided aeronautic steel (Ø 3.5 mm, Ø total 4.4 mm) 2 m in length and coated with smoke black vinyl sheath. Contrary to numerous anti-theft cables for laptops available in the market, the all steel locking system gives an excellent resistance to tear-off to this notebook anti-theft cable that is very hard to break with traditional tools.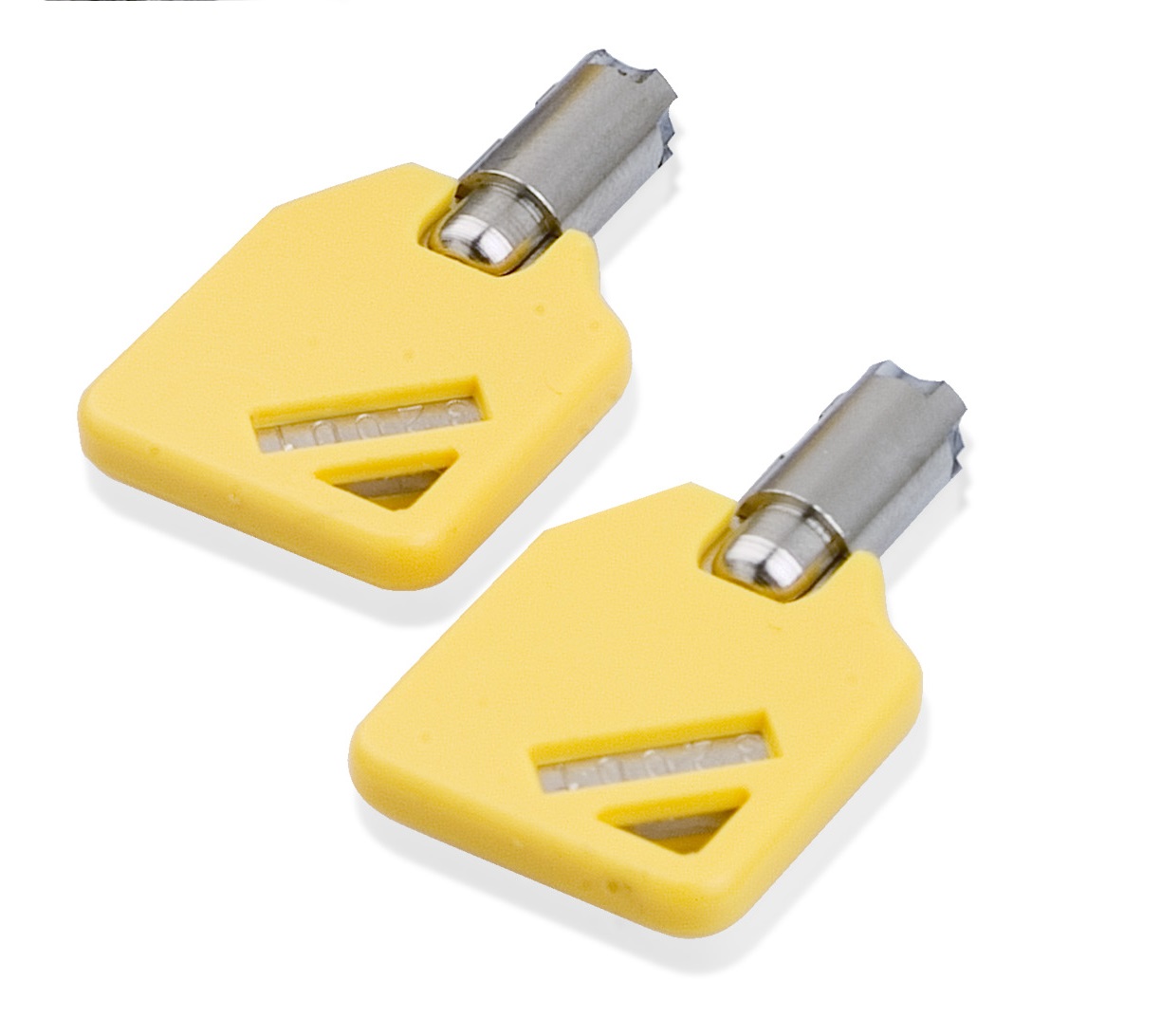 A notebook/laptop anti-theft cable with an adapted lock
Finally, the existence of universal keys (or master keys) facilitates the administration of this notebook anti-theft cable in the company. The system of master keys for laptop anti-theft is available for 10 or more units purchased. The master key allows opening of all cables, independently of keys specific to each anti-theft cable for laptop. The keys are numbered, which helps to know the different keys for the locks for portable computer protection.
To know more, view this article on the difference between identical keys and master keys, in order to better select the physical security system which is the most suitable for your requirements.
If you wish to know more on the security of computers and notebook of the company, find our article from our dedicated blog.
For orders under 100€, you can find our double-headed cables in our Amazon shop.
SBE being the designer of these Safe-Tech cables, we offer you the possibility to customize them according to your needs:
From a certain number of cables with a delivery time of 6 weeks.
You can change the following criteria:
the colour for 3000 cables 
the length per 1000 cables 
the thickness (cable diameter) per 1000 cables 
the shape (spiral or unwound) per 1000 cables 
the addition of a head at the end for 1000 cables 
You can also add your logo with 1 or more colours.
Please contact us directly for a personalized study.
Data sheet
Unity

le câble

Packaging

à l'unité

Guarantee

1 an

Code catalogue

A061 B061 C084 D089 E187 F187

Security

Excellent

Ø Câble

Ø 4mm

Matière

Acier

Longueur du câble

2 m
No customer reviews for the moment.
Tarifs dégressifs Ref. SEP-CAVP-CASTDH
| | | |
| --- | --- | --- |
| 1 | 41 € | - |
| 10 | 36 € | 40 € |
| 50 | 32 € | 38 € |
| 100 | 30 € | 34 € |
With this product you may need to use: