Silicone wristband
De

298.00

€ à

693.00

€
Tax excluded
Tax excluded
Livraison : 3 à 6 semaines
Reusable
Highly resistant

Multiple customization possibilities

Event wristband
This multi-purpose reusable silicone wristband can be used as an advertising tool, fashion accessory, for fund raising, in sports events or other activities.
Read more...

The customised silicone wristband is the subject of an inescapable trend. Whether used as an advertising object or as a rallying symbol, this event wristband is the ideal partner for your events.
This event wristband adapts perfectly to all your needs. A customised silicone wristband, reusable and highly resistant at a competitive price.
The silicone wristband for men or women is a very trendy, reusable event wristband
A true advertising object, the silicone wristband is suitable for all sorts of event since it can be entirely customised. The rubber wristband is ideal for distribution in hotels and tourist complexes, during festivals, concerts, evening events, in theme parks, at sporting and cultural events, and also for safeguarding children. This silicone control wristband allows identification of customers in a centre or participants at an event, but is also a promotional object. This customised silicone wristband can also serve as a fashion item, as well as for events or your advertising campaigns.
A resistant customised silicone wristband
Whatever your needs, the silicone wristband can meet them. Both practical and aesthetic, it is resistant under the most difficult conditions. Light and pleasant to wear, silicone is a particularly strong material, even when exposed to extreme temperatures, chemicals or UV light.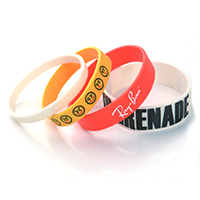 1. Choose the width of the silicone wristband
- Standard (12mm wide)
- Standard fluorescent (12mm wide)
- Large (20mm wide)
- Extra-large (25mm wide)
2. Choose the type of engraving for your event's rubber wristband
You can customise your rubber wristband by adding your logo or slogan. When ordering, send us your image and the text to be printed and specify if you want the engraving:
- Flat: The logo is printed on the plastic wristband
- Embossed: The logo or text is raised by embossing to give a new dimension to the advertising wristband
- Debossed: The logo or text is cut into the surface of the customised wristband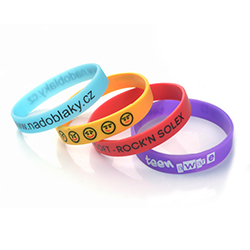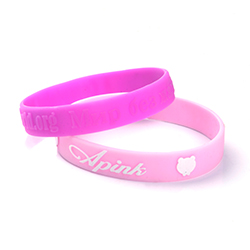 3. Choose what size of customised silicone wristband you require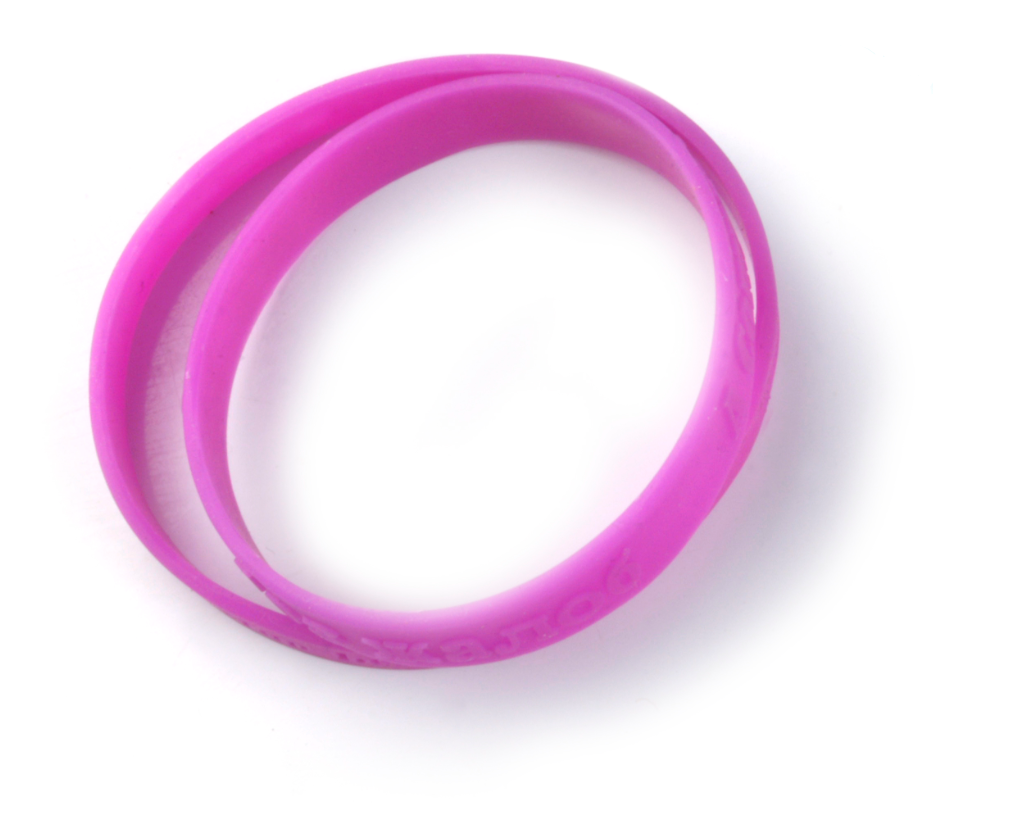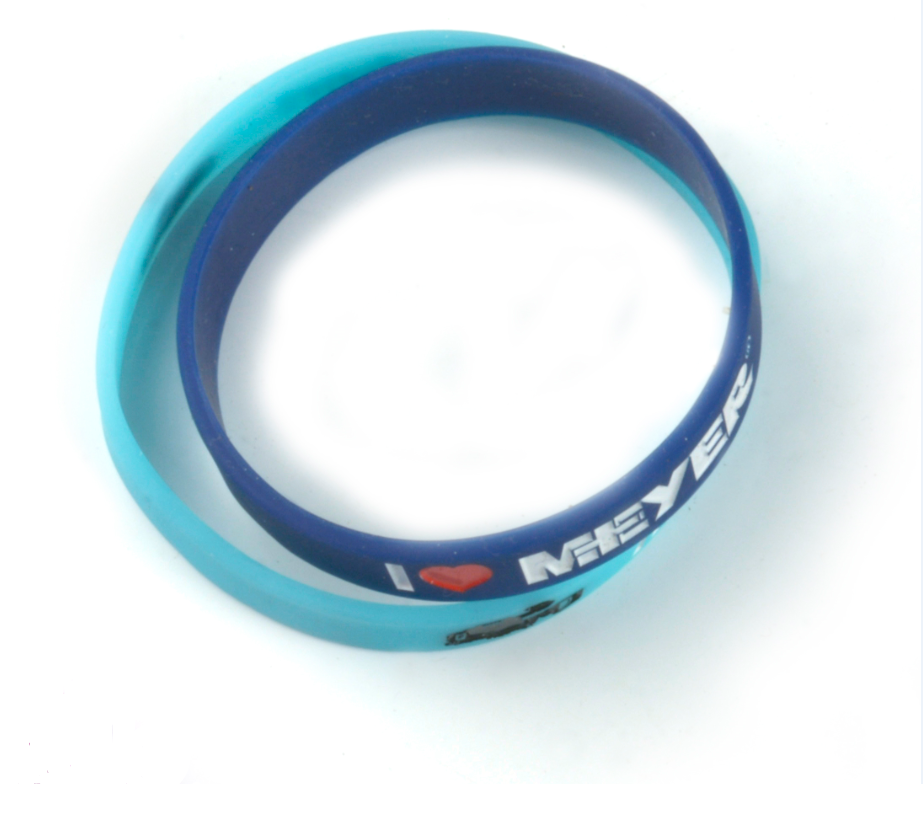 Two sizes are available and invoiced at the same price:
- Adult (202mm long)
- Child (180mm long or 160mm long)
According to your event, estimate the number of adults and children (smallest size) so that everyone can proudly wear your colours. When ordering, indicate the number of rubber wristbands required for adults and for children.
4. Choose the printing on your rubber wristband (none, or with 1, 2 or 3 colours) from an unlimited choice of colours available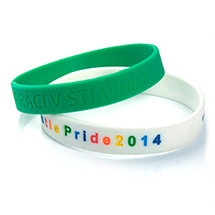 On request, it is possible to print both sides of the advertising wristband or to deliver individually wrapped rubber wristbands.
All colours are available for this customised silicone wristband! Choose using our Pantone colour chart and specify your colour when ordering.
Specify the number of child wristbands required, the type of printing as well as the images and texts to display on the silicone wristbands.
Data sheet
Unity

les 1000 bracelets

Packaging

Par paquets de 100

Guarantee

1 an

Code catalogue

C220 D228 E040 F040

Matière

Silicone

Epaisseur

2 mm

Longueur

Adulte : 202mm
No customer reviews for the moment.
Impression Sans impression Ref. ICB-BSI-STD-SI
| | | | | |
| --- | --- | --- | --- | --- |
| 1 | 376 € | 491 € | 491 € | 462 € |
| 3 | 314 € | 419 € | 419 € | 393 € |
| 5 | 298 € | 406 € | 406 € | 379 € |
Impression 1 couleur Ref. ICB-BSI-STD-1C
| | | | | |
| --- | --- | --- | --- | --- |
| 1 | 405 € | 578 € | 578 € | 405 € |
| 3 | 341 € | 498 € | 498 € | 376 € |
| 5 | 304 € | 488 € | 488 € | 347 € |
Impression 2 couleurs Ref. ICB-BSI-STD-2C
| | | | | |
| --- | --- | --- | --- | --- |
| 1 | 433 € | 607 € | 607 € | 433 € |
| 3 | 367 € | 524 € | 524 € | 462 € |
| 5 | 341 € | 515 € | 515 € | 491 € |
Impression 3 couleurs Ref. ICB-BSI-STD-3C
| | | | | |
| --- | --- | --- | --- | --- |
| 1 | 491 € | 693 € | 693 € | 491 € |
| 3 | 419 € | 603 € | 603 € | 462 € |
| 5 | 393 € | 596 € | 596 € | 433 € |